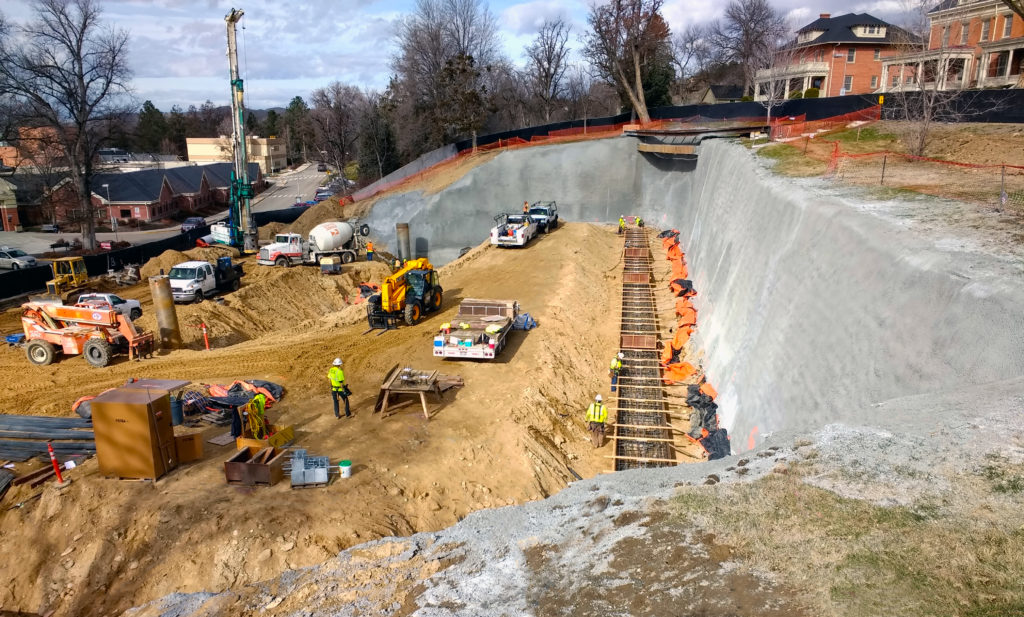 Construction in Boise is underway for a 222-stall parking garage at the VA Medical Center. Crews have drilled over 100 caissons for the parking garage, which will stand four stories tall.
PETRA Concrete is in the process of pouring the footings while the precast components are being fabricated.
The parking garage foundation and decks, curb and gutter, sidewalks, and exterior slab-on-grade will consist of roughly 4,775 cubic yards of cast-in-place concrete.