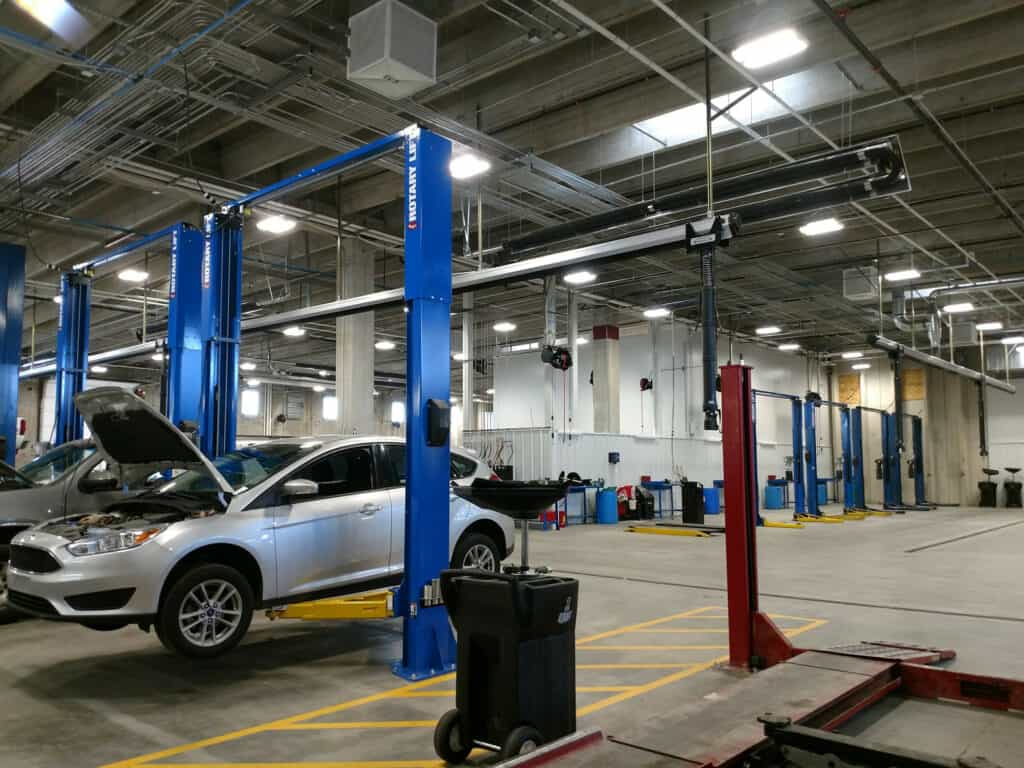 A fast turnaround in reconditioning pre-owned vehicles can be critical to a dealership's profitability. In fact, having an off-site vehicle service center can reduce the time required to recondition used cars and trucks, plus cut down on expenses accrued each day a dealership carries a vehicle and can't sell it.
PETRA recently completed construction of the off-site vehicle reconditioning center for Kendall Automotive Group. The 23,000+ square foot satellite facility in Nampa, Idaho will be used to store and prep pre-owned vehicles as well as provide a balance towards reconditioning used cars, processing new vehicles, and performing routine maintenance or repair work.
Kendall's new vehicle reconditioning center, located at the epicenter of their 9 Treasure Valley dealerships, will create additional parking to stock more inventory at those stores and greatly reduce traffic congestion to them.
The reconditioning center features 14 service bays with hydraulic lifts, 7 detail bays, 2 wash bays, an alignment rack and a 360° photo booth. Additional areas include tire and parts storage, parts counter, oil/antifreeze room, break room, and locker rooms.
Carbon monoxide detection, vehicle exhaust extraction, and exhaust evacuation systems were installed to maintain indoor air quality. The pre-existing Metal Halide lighting system was replaced with LED lights while other improvements consisted of security system and bathroom upgrades, and all new mechanical and electrical work.
Click Here to View the Kendall Vehicle Reconditioning Center Project Profile and Photo Gallery