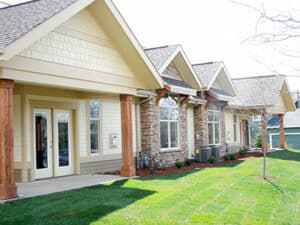 The Terraces of Boise Independent living wings are currently in various stages of construction from MEPF rough-ins
to drywall and finishes. The first skilled nursing building rough-ins are continuing and framing for the second and third buildings are ongoing as well. The country homes interior finishes are looking great.
Want to see more photos of the Terraces project…click the link below.
http://www.theterracesofboise.com/Menus/SecondaryMenuRoot/Gallery/PhotoGallery/PhotoAlbum.aspx?albumId=81