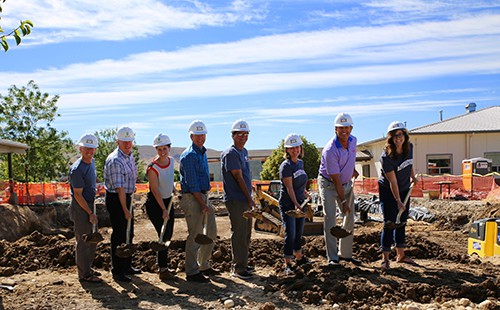 For immediate release:
June 23, 2016
Contact: Kathleen Gilton
kgilton@riverstoneschool.org
(208) 781-1865
Riverstone International School Breaks Ground on Phase 1 of New Middle and High School
Boise, Idaho – With an eye to the future, Riverstone International School has broken ground on Phase 1 of a
new Middle and High School on their campus in southeast Boise.
Phase 1 features a 6,962 square foot building that will include two music classrooms, a recording studio, two
science classrooms with laboratories (one wet and one dry), a general classroom, restrooms, and two offices.
This new building was designed by Erstad Architects and will connect to a larger, Middle and High School
building to be constructed at a future date. The overall design compliments the striking, light-filled Elementary
School that Erstad Architects designed in 2009. PETRA, Inc. is the general contractor for the project with an
anticipated completion of December 2016.
According to Bob Carignan, Head of School, "Upgrading our Middle and High School facilities to reflect the
innovative education we offer at Riverstone is part of our 2014-2019 Strategic Plan. Our goal is to create a
distinctive learning environment that fosters inquiry-based learning, encourages engaging discussions between
students and teachers, and builds a strong community."
The school is opening a residential facility in downtown Boise in the fall of 2016 with a long-term goal of
housing 32 domestic and international residential high school students. Improving the school's academic
facilities is necessary to meet both the educational needs of students and future growth of the school.
Phase 1 of the new Middle and High School replaces the original modular buildings that were purchased in
1997 when the school first opened as the independent Hidden Springs Community School in Hidden Springs.
The modulars were moved and installed at the school's campus at 5521 Warm Springs Avenue when the
school relocated to its current 14-acre site in 2000. The school bid a fond farewell to the modulars in late May.
###
Riverstone International is a private, independent school with 325 students from preschool through high
school. Recently recognized by the Washington Post as "Idaho's Most Challenging High School," Riverstone
is the only school in Idaho, and one of 17 in the nation, authorized to provide the three International
Baccalaureate programmes. About 20% of the families receive tuition assistance. Riverstone International
School inspires courageous journeys of academic and personal growth to enable students to lead purposeful
lives.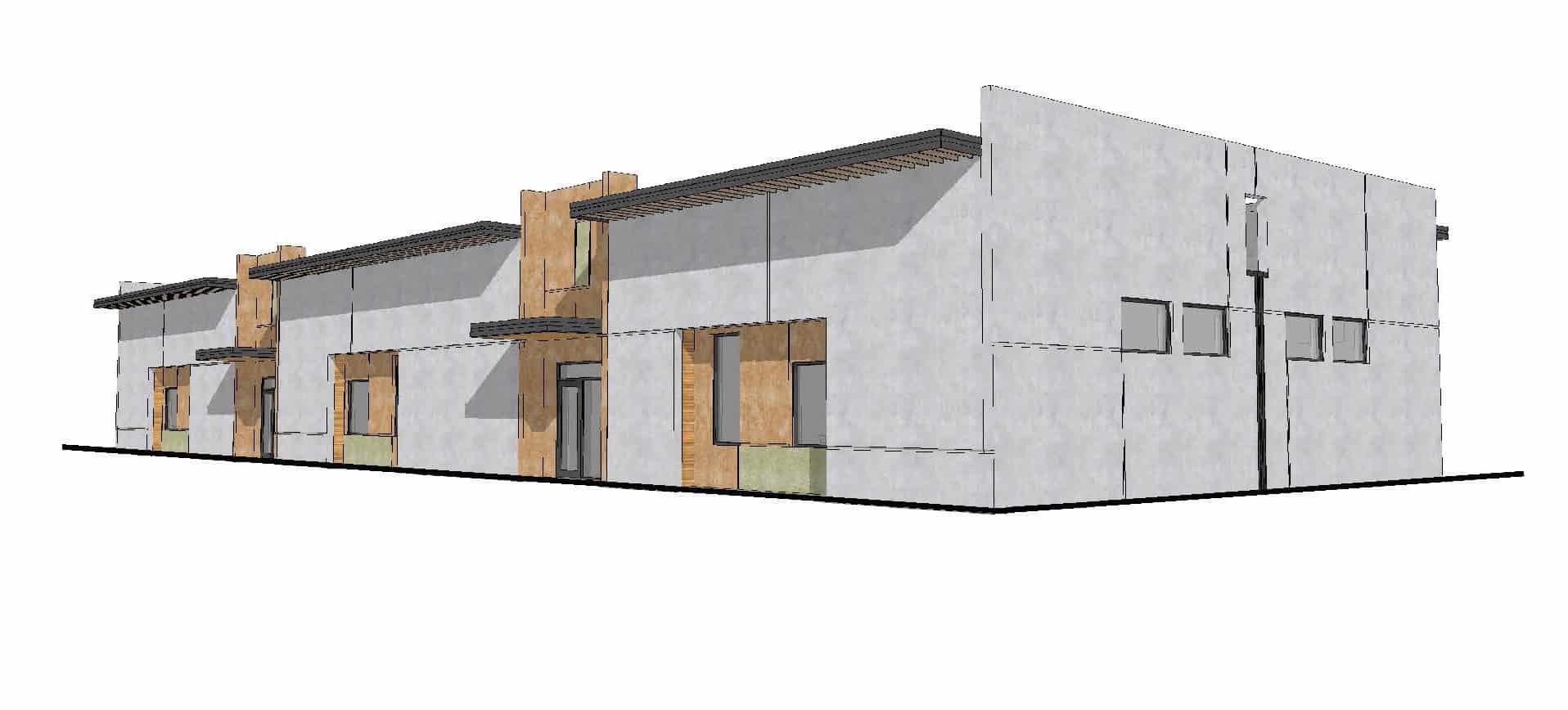 Rendering courtesy of Erstad Architects