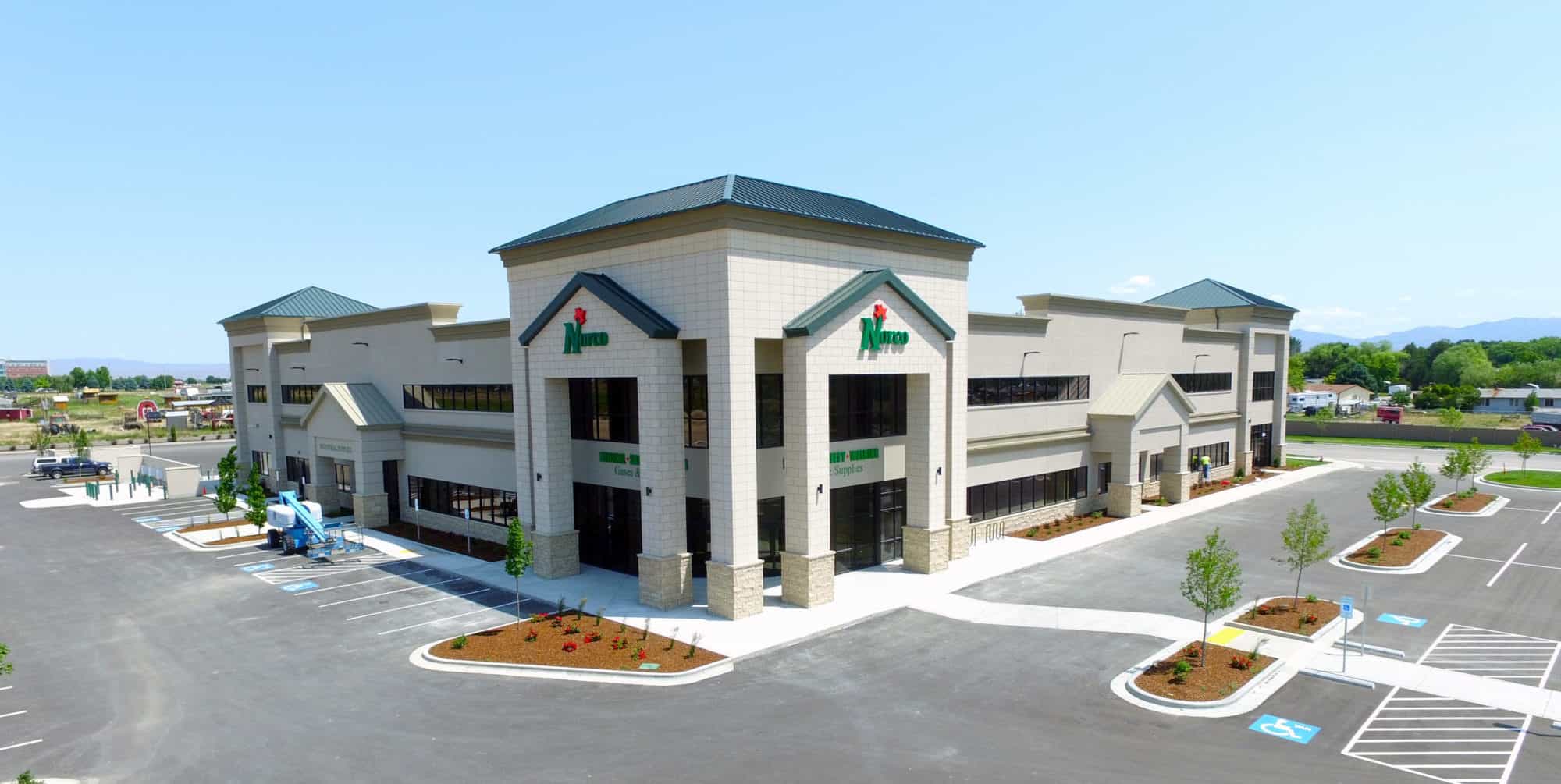 New construction of a 2-story, steel-frame retail store and billing center.
The building consists of over 30,000 square feet of open office space, showroom, warehouse, and 16-vehicle loading bay.
Additional features include a spacious lobby, grand staircase, elevator, break room with balcony, clean room, multiple conference rooms, standing seam metal roof, and 340-stall parking lot.
Norco Retail Store & Billing Center
Project Size: 87,606 Square Feet
Location: Meridian, Idaho
Category: Retail, Office, Industrial, Self-Performed Concrete