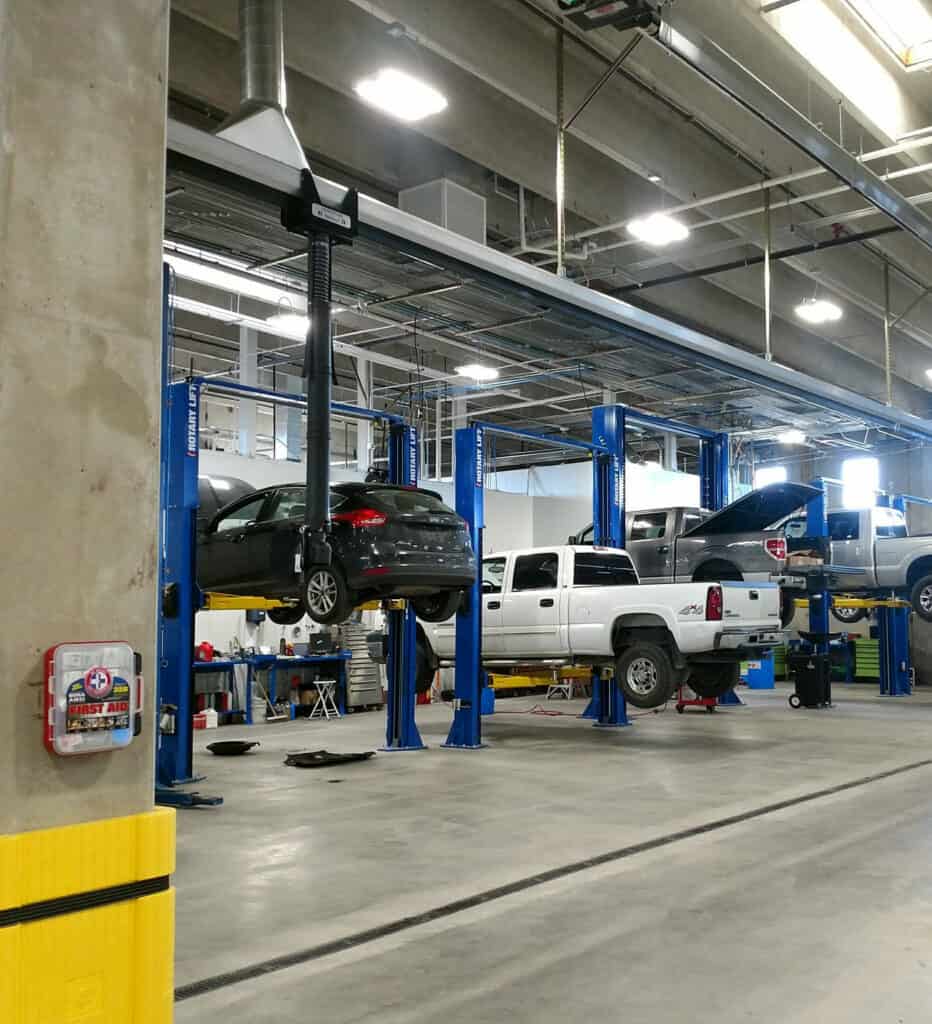 Tenant improvement of a vehicle reconditioning center. The facility, a precast double tee warehouse, features 14 service bays with hydraulic lifts, 7 detail bays, 2 wash bays, an alignment rack and a 360° photo booth. Additional areas include tire and parts storage, parts counter, oil/antifreeze room, break room, and locker rooms.
Carbon monoxide detection, vehicle exhaust extraction, and exhaust evacuation systems were installed to maintain indoor air quality. The pre-existing Metal Halide lighting system was replaced with LED lights while other improvements consisted of security system and bathroom upgrades, and all new mechanical and electrical work.
Swamp coolers and exhaust vents replaced over 50% of the warehouse's skylights and radiant tube heaters were installed for cold climate control.
Kendall Vehicle Reconditioning Center
Project Size: 23,040 Sq. Ft.
Project Address: 16265 Star Road, Nampa, ID
Architect: Straightline Architects