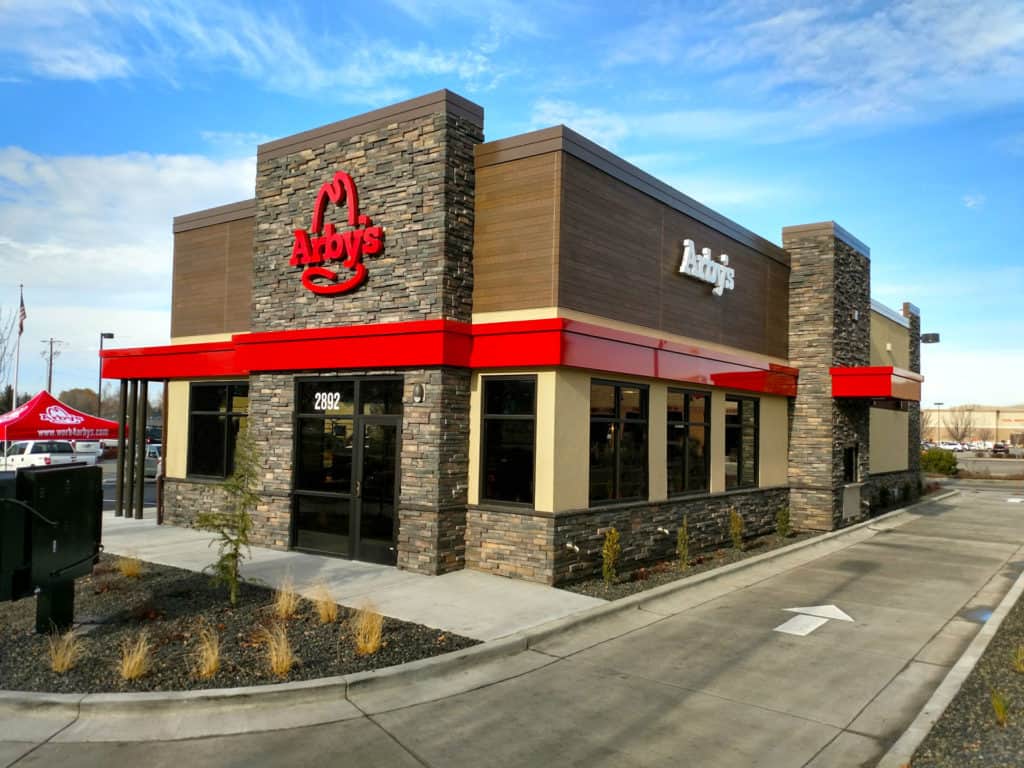 New construction of a freestanding, wood frame building with drive-thru, full-service seating and eating counters, condiment bar, restrooms, and kitchen.
Numerous features ranging from subway tiles, stacked stone, stainless steel finishes, and wood tones were used throughout the exterior facade and interior environment.
Kitchen construction included the installation of a cook line, dishwasher, refrigerator, and three-compartment sink.
Arby's
Project Size: 2,499 Sq. Ft.
Project Address: 2892 E State Street, Eagle, ID 83616
Architect: Cyntergy