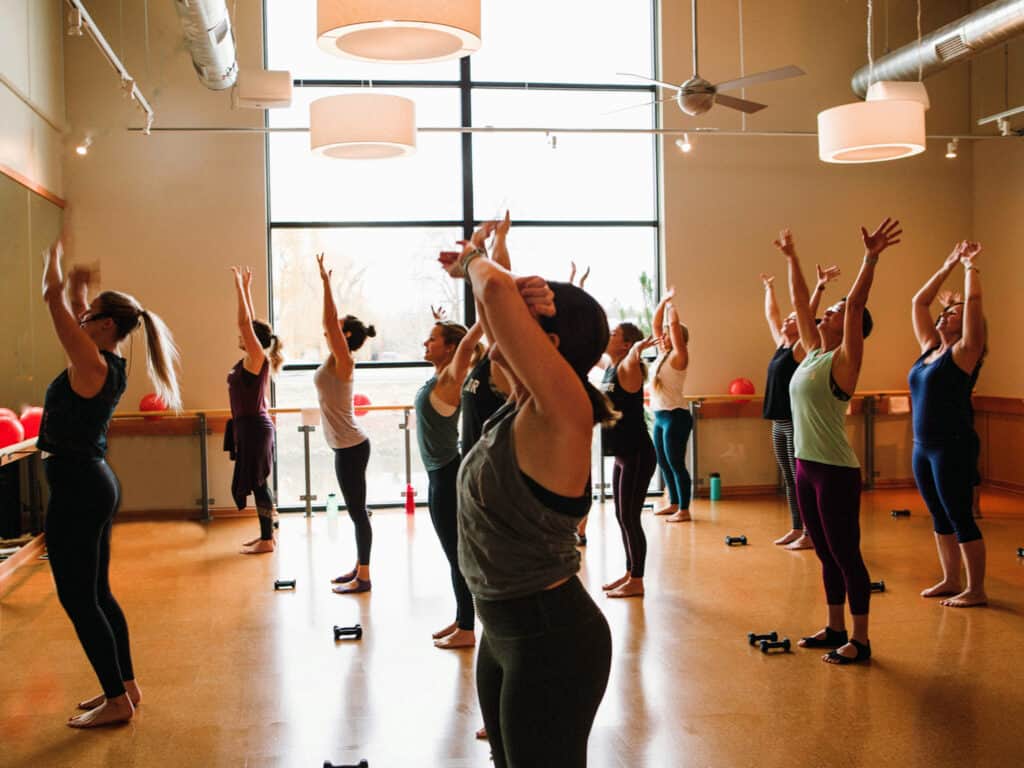 Barre3, a leader in the ballet barre fitness movement, opened Idaho's first Barre3 fitness studio in Eagle on Thursday, November 30, 2017.
Located at 2794 South Eagle Road – Suite 120, Barre3 combines yoga, pilates, and ballet barre for a full body workout through exercises that create a mind and body connection on all fitness levels. Jen Bobodzhanov, owner of the new Eagle location, says "Barre3 is all about fitness liberation. It's not just about how hard you workout or the numbers on the scale. It's about nourishing your body and making connections in order to lead a balanced and happier life."
Barre3, adjacent to TSheets, is the first tenant in the new Shops at Lakemoor retail center on Eagle Road. PETRA, Inc. built the 1,800 square foot fitness studio which features a spacious exercise room with cork flooring, filtered-water station, state-of-the-art sound system, and play lounge.
"By focusing on whole-body health, we empower people to feel their best from the inside out," says Bobodzhanov. "There is no fitness like it in the Treasure Valley."
Barre3's whole-body health lifestyle is easily accessible to all. Each class features Barre3's signature adaptive teaching method. Beginners and veterans alike will enjoy classes running seven days a week, starting as early as 5:45am and as late as 7pm.