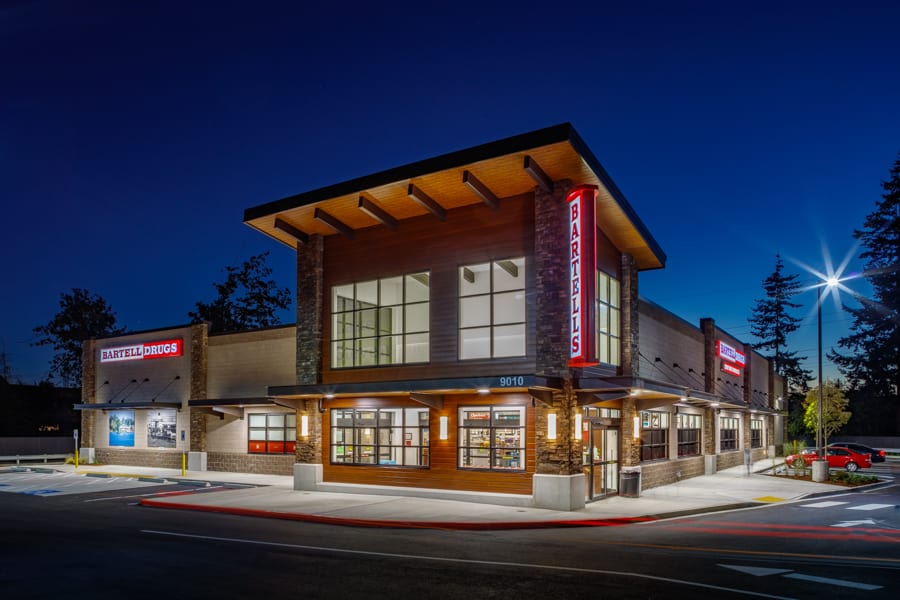 PETRA recently completed construction of Bartell Drugs in Lake Stevens, Washington.
Construction was performed in multiple phases, beginning with the site development of a 2.5 acre property. Land preparation included earthwork, building pad excavation, and the construction of a large retaining wall. Site utility installations for Phase I consisted of sewer system, water, gas, electrical, fire line, and a 120' x 30' x 20' cast-in-place stormwater management system.
During Phase II, PETRA built the 16,000 square foot shell and core, and performed the sales floor buildout which included a pharmacy, 500-unit personal mailbox service center, stock room, break room, and manager's office. Additionally, the new store features a drive-thru pharmacy, walk-in cooler/refrigeration case system, automatic entry systems, pedestrian plaza, and 90-stall parking lot.