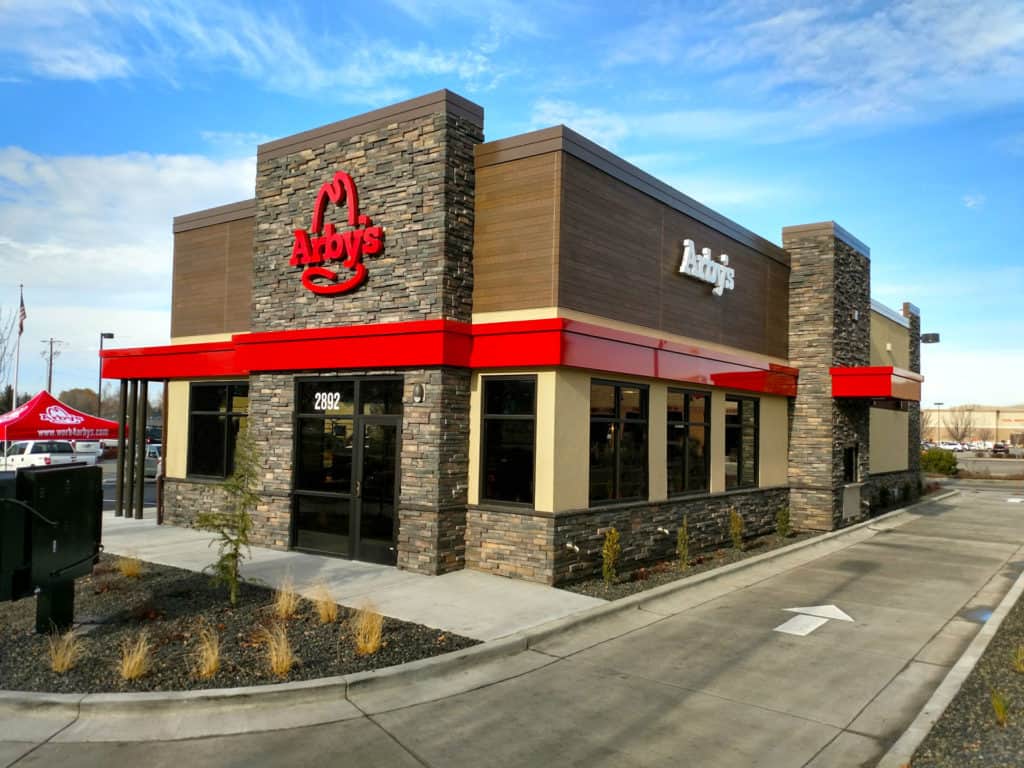 US Beef, Arby's largest franchisee, held a grand opening for Arby's on Wednesday, November 29, 2017, located at 2892 E. State Street near The Home Depot and WinCo at the Eagle Promenade.
PETRA, Inc. built the 2,499 square foot restaurant, from the ground up, in less than 100 days. The new Arby's includes indoor seating, eating counters, and drive-thru service. Features ranging from subway tiles, stacked stone, modern light fixtures, stainless steel finishes, and wood tones are used throughout the exterior facade and interior environment.
This is Eagle's first Arby's restaurant, and US Beef's fifth Arby's in the Treasure Valley. Over the next few years, US Beef is committed to open 2 additional locations in Southwest Idaho.